Study Abroad in the USA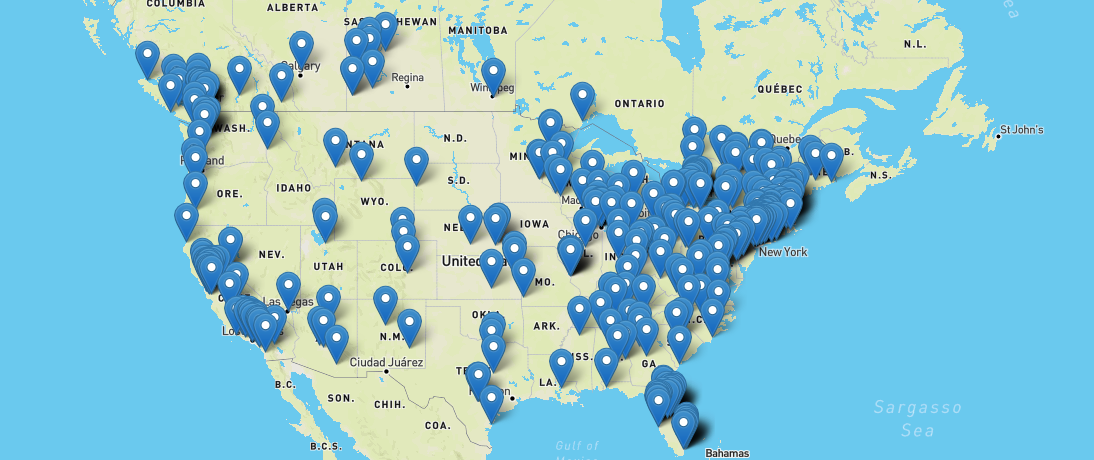 March 10, 2022
Study Abroad in the USA
Have you thought about what advantages you could create in your life by studying outside your homeland? All the things you could learn by stepping out of your comfort zone?
You'll find the answers you need below. Understand that studying abroad will open infinite doors for you, because the world you have always known expands immediately. You'll learn about new places, cities, views, people, cultures, different education, diverse job opportunities, etc.
There's so much richness in exploring new things and living in a different country.
Here, we'll share with you the benefits you could experience by deciding to study abroad. Learn what the requirements are, see the choice of hundreds of high quality institutions, and learn how to apply; all  in one trusted place –  applywave.com
Why study abroad in the USA using Applywave? 
The United States of  America has been considered the #1 First World Country with the strongest economy during this 2021. It grew 5.7% in 2021, the highest rate since 1984.
During 2021, the labor market recovered almost 19 million of the 22 million jobs lost due to the closure of economic activity in 2020.
America has been the dreamed country of millions of people, where they have made them true.
You've taken the first step into your future by visiting our website, https://applywave.com/
We strive to make this the only place you need to be to get started on your academic adventure. You'll find all you need to make the best decision for your study requirements. Find information about the various schools, most of them located in the USA, and what they have to offer. There is helpful information on how to proceed once you've made the decision to study abroad. And there are knowledgeable people ready to help and answer your questions. Follow us on Instagram, Twitter, YouTube, TikTok, and take the quizzes to test your knowledge and learn more. If you want to study in the USA, get registered on our homepage, and you're on your way.
To get to the fun part of living and studying abroad, there are steps that must be completed. We'll take you through those required steps to study in a USA college or university. Missing any of these important steps, or not preparing properly, can be the difference between a visa or no visa.
We are here to help you to apply.
Steps for studying abroad in the USA
The following lists the steps needed to reach your goal of studying in the USA. You need to know what you'd like to study to do the proper research and find the school that best fits your needs. The search can be overwhelming if you're undecided as to the path you'd like to follow. The USA has seemingly endless options, but we're here with the information and help you need to find your place.
1. Research your options. Applywave will make this step easier with materials and advice. Learn here about the variety of options available and how to identify an institution that best fits your needs. Postsecondary education includes six degree levels that you can choose from – associate, bachelor, first professional, master, advanced intermediate, and research doctorate. What do you want to do? What schools offer the programs that will help you achieve your goals. Are they compatible with your lifestyle or are you ready for a change? Is the location right for you? The USA is a large country with varied terrain, climate, politics and culture.
2. Finance Your Studies. Start to save now and set up a budget. This will allow you to complete your studies without the stress of running out of funds. Different schools and cities have different expenses, and you need to find one that best fits your situation. Need funding? Explore the different options and check out our university financial aid opportunity list. Look into the resources available for foreign students such as scholarships, in-state tuition benefits, waived application fees and deadlines, and offerings. You'll need to show how you plan to pay for schooling and support yourself at the time of the interview. If you don't have the resources to cover the duration of your studies, you will be denied a visa.
3. Complete your application. Plan ahead and know the documents and requirements to apply for your program. We'll help. Each institution has a different process, but you'll need to have recommendation letters, write short essays, and send the results of any standard examinations to each school you'd like to attend. Start to collect these early, so you're not scrambling at the last minute. It will make application time go much smoother if you have all necessary documents at hand, even if a particular school doesn't require all of them.
4. Apply for your student visa. You need to have a visa to become an F or M international student and maintain your student status. Both of these visas allow you to study in the USA. An F1 visa is issued to students who are attending an academic program or English Language Program. An M-1 visa is issued to students who are attending a non-academic or vocational school. Be aware that M-1 visas for technical and vocational programs do not permit you to work during the course of your studies.
(See below for the steps needed to apply for a visa). Become familiar with the USA student visa requirements and allow plenty of time to prepare your application. It's better to be early than too late to apply. There will be an interview required, so prepare ahead to explain why you want to study in the USA, how you plan to support yourself while in school, and what your plans are for when you graduate.
How can you apply for a student visa? 
1. Apply early! If you do this as soon as possible, there will be time to provide any extra documents they may require for a particular school.
2. Apply to an SEVP-approved institution (Student and Exchange Visitor Program). The US government provides a list of certified schools on their website – https://studyinthestates.dhs.gov/school-search .
3. After acceptance, pay the SEVIS I-901 fee. Students are required to pay the SEVIS (Student and Exchange Visitor Information System) Fee, which is at present $350USD. It's recommended that you pay this fee before starting to fill out the Visa Application Form (DS 160) as the receipts of the payments are sent by mail and can take a long time to arrive.
4. The SEVP-approved school will issue you a Form I-20 (Certificate of Eligibility for Nonimmigrant Student Status) and you may apply at a USA Embassy, Consulate or online for a student (F or M) visa.
5. Pay the visa application fee.
6. Set up your USA student visa with an in person or online interview. Here are the topics they will cover during that interview.
What do you plan to study and why?
Which school have you chosen and why? Why are you not staying in your home country to study?
Your academic record – have test scores available. (GRE, GMAT, SAT, TOEFL, IELTS, GPA). Bring any that are applicable to your country.
How do you plan to finance your studies and stay in the USA? Savings, family money, scholarships, etc.
What do you plan to do after graduation? Do not say that you plan to stay in the US.
We suggest you practice your answers until you feel comfortable, in front of a friend or relative, in front of a mirror, or on video. The interviewer will be assessing your English as well as your answers. Do not try to 'wing it' by not being prepared.
(Go to https://travel.state.gov/content/travel/en/us-visas/study/student-visa.html#howtoapply
for more detailed information).
5. Prepare for departure. This is the final, but not the least important, step. Check the USA government website for all the pre-departure information you need. This will include having documents for arrival in the USA and immigration compliance. You'll need to make your travel arrangements, attend a pre-departure orientation online, gather pre-departure materials and documents for arrival, as well as report to your school and attend orientations there.
Assistance for international students 
To help you prepare, Education USA advising centers organize pre-departure orientations for students getting ready to travel to the United States. Their advisors and alumni can provide information and resources that will help you prepare for new experiences and develop skills to smoothly fit into your new country. Topics discussed there include cultural differences, motivation, changes from your home environment, different academic systems, different expectations, appropriate housing, and adapting to a new cultural environment. It will take time to get used to your new school, city and country, but knowing what to expect will make the transition much easier. This can be an extremely useful orientation that will serve you well in your new country.
Apply today to study abroad! *CTA
Important Q&A about Education in the USA
Before you pack for your new life studying abroad, make sure you have answered these questions.
What are the requirements to study in the USA? Review the steps above and make sure you have covered them all. Missing a step will slow down or completely stop the process.
Can I study in the USA inexpensively? It is unlikely because, even if you receive scholarships and grants, there are other living expenses to consider. That's why research is so essential in setting a realistic budget.
Is the US expensive to study in? The cost of living varies greatly across the USA, and you need to have an idea of expenses before you make your final decision. How much is accommodation, food, transportation, entertainment and any extras you may need like medications. Each city and school will have different expenses. You'll need to research your choices to find one that meets your requirements and budget.
How much money should I have to study in the US? Plan to have $10,000 us dollars minimum each year. Research the various expenses listed above for a better idea and adjust accordingly. You don't want to run out of money before your studies are finished.
Congratulations! You're now ready to embark on your new life. This opportunity will open infinite doors to a better future that was once unimaginable but can now be yours to experience!
If you want to study in the USA, get registered on our homepage.
We can help you apply!